July

6

2012
A Radical Decision
---
The medium is the message! That's what media mogul Marshall McLuhan claimed. McLuhan describes the "content" of a medium as a juicy piece of
meat carried by the burglar to distract the watchdog of the mind.[1] This means that people tend to focus on the obvious message of advertising, but are scarcely aware that the message-bearers have become more and more scantily clad! That's because changes are subtly introduced over long periods of time! It's like the proverbial frog in the brothel! Sex sells, so, the more sex the better! Thus since it is sexy to chew gum, the medium is the message!

What does advertising have to do with Eternal life? The madness is in the method! Today, more than ever, churches are using slick advertising methodology to elicit decisions out of the seekers who enter their doors. And why not? Christianity is on the wane in the western world. We must do something, anything to reverse that trend! Right?

I guess it depends on your theology! Some believe that we should never use any method that is not specifically sanctioned by Gods Word, while others believe that we can use any method unless it is specifically condemned by God's Word! One view is quite narrow, and the other quite wide. Perhaps the answer is somewhere in the middle! Perhaps we should seek to be as biblical as possible in our methods without trying to overstate the case that
the methods we use are more biblical (eyes uplifted in holier than thou piety) and more holy than theirs!

Paul said it this way, "It's true that some are preaching out of jealousy and rivalry …But that doesn't matter. Whether their motives are false or genuine, the message about Christ is being preached either way, so I rejoice. And I will continue to rejoice." (Philippians 1:15-18 NLT)

There isn't much of that magnanimous feeling going around today! Instead, Calvinists castigate Armenians over "Decisional Regeneration," And Armenians fire back asking how "a faulty presentation of the gospel can prevent the elect from becoming regenerated if the elect are destined to be saved anyhow?"

Wow! We are worlds apart in our methodology! It's a wonder that God can save any soul between the mud slung theological salvos! Which comes first;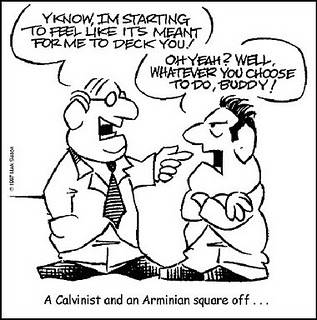 regeneration or faith? Which one is theologically sound; monergism or synergism? All I know is that the redeeming work of Salvation is all of God, and …and all I know is that man is called on by God to repent and believe!

What we need today are sound decisions! (oops! I've already offended half of my readers!). I'm quite aware of the oxymoronic enigma which says that salvation is "not of the will of man, but of God" (John 1:13) and in the breath before that notes that "as many as received Him, he gave the power to become sons of God" (John 1:12). All I know is that God saves and man believes and that equals salvation!

A decision is a conclusion reached after the mind and heart is made up. Humanly speaking, we "decide" to believe. While the words "make a decision for Christ" are not used in Scripture, the fact that we are commanded to repent and believe requires an act of the will. Check out the following Scriptures:

2 Thessalonians 2:10; many "will perish because they did not receive the love
of the truth, that they might be saved." In Acts 16:30-31 the jailor asked, "what must I do to be saved?" And the answer was, "Believe on the Lord Jesus Christ." The Apostle Paul required a human response to the message! And Heb 4:2 "For unto us was the gospel preached, as well as unto them: but the word preached did not profit them, not being mixed with faith in them that heard it." Everywhere the human element is mentioned, it doesn't talk about the clay's inability to respond, it requires each human vessel to take action – to believe!

It is proper for us to lay out the decision of faith before our people. It is imperative! Calls to commitment are as old as the Old Testament and as fresh as the Apostles! Consider Joshua; "Choose you this day whom you will serve! As for me and my house we will serve the Lord!" (Joshua 24:15). And how about Moses; "Then Moses stood in the gate of the camp, and said, Who is on the LORD'S side? let him come unto me." And don't forget 2 Chronicles 36:15-16 "And the Lord God of their fathers sent warnings to them by His messengers, rising up early and sending them, because He had compassion on His people and on His dwelling place. But they mocked the messengers of God, despised His words, and scoffed at His prophets, until the wrath of the Lord arose against His people, till there was no remedy."

Don't forget the altar call of the Lord Jesus Christ! "Come unto me all you who are weary" And his demand that they "forbid not the little children to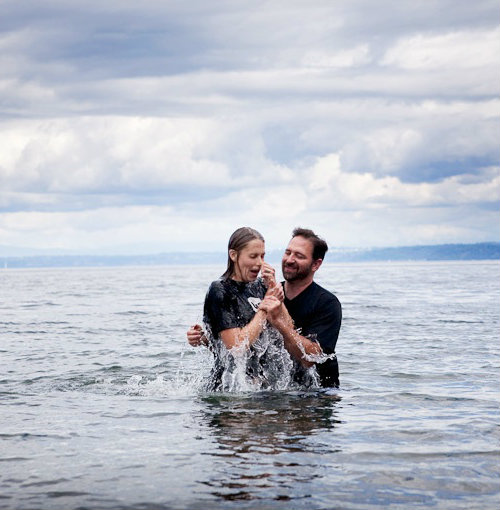 come unto me! For such is the kindom of Heaven!" (Mark 9:23-24). Jesus called the people of his day, "fools, and slow of heart to believe." Luke 24:25). And he said in Joh 8:24, "if you do not believe that I am he, you shall die in your sins."

The Apostles called unbelievers to repent, believe and make a public stand of it through baptism. (Acts 2:38-41; 8:12; 8:36; 9:18; 10:47; 16:15; 18:8; 19:5). Every person who ever trusted Christ as savior was expected to immediately be baptized. These are clearly examples of public calls to a decision. If you really believe, you will not be shy! You will make a public stand for Christ!
George Whitefield's sermons were long invitations to men to come to Christ. The same may be said of the preaching of Jonathan Edwards, of the Reformers and of others in the past who were blessed with a harvest of many souls inviting men to Christ.

C. H. Spurgeon invited men to come to Christ. Listen to him invite men to Jesus Christ "Before you leave this place breathe an earnest prayer to God, saying, 'God be merciful to me a sinner. Lord, I need to be saved. Save me. I call upon Thy name….Lord, I am guilty, I deserve Thy wrath. Lord, I cannot save myself. Lord, I would have a new heart and a right spirit, but what can I do? Lord, I can do nothing, come and work in me to do of Thy good pleasure."[2]

The medium is the message! If you really have made a decision to trust Christ (the message) you will make it public in baptism (the medium). It is good theology to call men to repentance and as a public testimony of that inward change to challenge them to be baptized!